Sgt. Pepper's Lonely Hearts Club Band
"She's Leaving Home," is a Lennon/ McCartney masterpiece… among the hefty book of their other masterpieces. It was written in 1967 for the album, Sgt. Pepper's Lonely Hearts Club Band. The song was inspired by a newspaper article in London's Daily Mirror. The headline had read: "A-Level Girl Dumps Car And Vanishes."
As it turns out, the 17 year old girl had run away from home and her father had provided a quote to the Daily Mirror, saying:
"I cannot imagine why she should run away, she has everything here."
In April 1967, McCartney visited Brian Wilson…

In April 1967, McCartney visited Brian Wilson of the Beach Boys in Los Angeles, where he played "She's Leaving Home" on the piano for him and his wife. Wilson recalled: "We both just cried. It was beautiful."

Posted by Sgt. Lonely on Monday, January 21, 2019
The Beatles did not play instruments on this song. John and Paul provided vocals, which were double-tracked to give off the illusion of a quartet. Session musicians played the rest of the music. This was also the first track by The Beatles to not be produced by George Martin, who was not available the day of recording.
"So I started to get the lyrics: she slips out and leaves a note and then the parents wake up … It was rather poignant. I like it as a song, and when I showed it to John, he added the long sustained notes, and one of the nice things about the structure of the song is that it stays on those chords endlessly. Before that period in our song-writing we would have changed chords but it stays on the C chord. It really holds you. It's a really nice little trick and I think it worked very well," McCartney states on his website.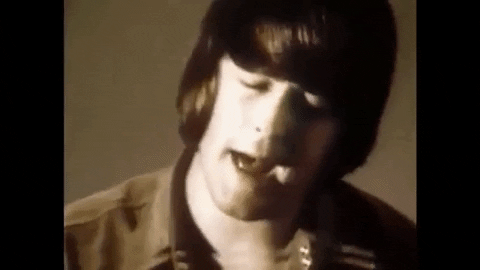 In April of 1967, the same year Sgt. Pepper was released, Paul McCartney flew to Los Angeles, CA. He went to visit Brian Wilson and his wife. The Beach Boys front man had no idea what was about to happen. Paul McCartney previewed "She's Leaving Home," for Wilson and his wife at the piano.
"We both just cried," Wilson said. "It was beautiful," Brian had later recounted.
This is super sweet given the fact that years later, Brian would make Paul cry with a song that the Beatles songwriter has labeled his favorite song of all time.