A Different Kind of British Invasion
Steven Tyler is the frontman of one of the most famous bands in the history of music, Aerosmith.  Along with a talented group of musicians: Tom Hamilton, Joey Kramer, Joey Perry, and Brad Whitford, Tyler has inspired countless other bands to follow their dreams. The rockstar exemplifies extroverted charisma, high-powered vocals, and adrenaline fueled performances. So, who inspired him to be the performer he is today? Did the Brit-Rock band The Yardbirds jump at you?
In an interview with Rolling Stone magazine Tyler stated, "Listen to "Somebody," a song I wrote for Aerosmith's first album: It's all from the Yardbirds. They were the sh*t to us, out of all the British bands in the Sixties." Steven Tyler first met the Yardbirds in 1966, when the band performed at a local high school in Connecticut.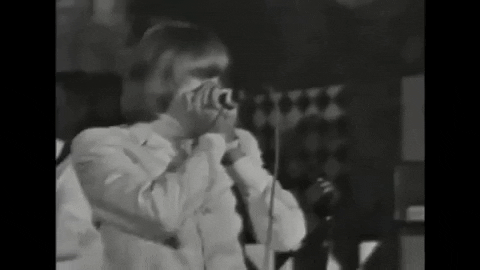 Tyler goes on to contextualize that The Yardbirds line-up he met was the legendary Jimmy Page/ Jeff Beck complete band. Beck was not quite on guitar at that stage in the Yardbirds and was still playing bass. Tyler was fronting a band called Chain Reaction and they landed a gig to open up for the Yardbirds. He says he helped carry in the band's gear which lead to a rumor that he was the Yardbirds' roadie!
"They did "Shapes of Things," "Beck's Boogie," among other songs. I was in such awe. They played like no other band. They weren't concerned with clothes or looks or hit singles. Their thing was 'What do we do with these sounds?' They did things with harmonics — minor thirds and fifths — that created this ethereal, monstrous sound," stated Tyler.
"The shame is, I know how great the Yardbirds were. But I don't think everyone else knows it. The Yardbirds' music is a gold mine waiting to be stumbled upon. Aerosmith did, because we grew up in that era. The riff in "Walk This Way" is just us trying to explore the blues in the Yardbirds model," added Tyler.
The Aerosmith singer is absolutely correct. We all know about the Yardbirds and if we don't know, we can all recognize "For Your Love" as an astounding example of 1960s/1970s legendary Brit-rock. Yet, the influence of the Yardbirds can be heard everywhere… even in Aerosmith.