Simmons Responds
It's taken a few weeks, but Gene Simmons has finally responded to the verbal assault leveled at him by former bandmate Ace Frehley – and it's pretty surprising (for Gene, at least).
But First, Let's Go Back To The Beginning
In an interview with Guitar World, the 69-year-old KISS bassist alleged last month that Frehley and former drummer Peter Criss were fired from KISS three times for "drugs, alcohol, bad behavior, being unprofessional" and not carrying their weight. Simmons also called into question Frehley's ability to perform more than one or two songs on KISS' End of the Road tour, saying that while he and Paul Stanley would gladly welcome Ace and Peter onstage for a song or two, they couldn't depend on either of them to be able to pull off full sets.
Ace Frehley Accuses Gene Simmons of Slander, Groping After Demotion to Cameo Status on KISS Farewell Tour https://t.co/VMXtCwfcmh pic.twitter.com/teg0LqPFUe

— Variety_Music (@Variety_Music) January 30, 2019
"Ace and Peter [Criss] have gotten three chances," Simmons revealed to Guitar World. "They were in and out of the band – fired – three times. For drugs, alcohol, bad behavior, being unprofessional…they weren't carrying their load."

He continued,

"So, the short answer to your question is we'd love to have Ace and Peter join us here and there. And if they don't, it's not going to be because of us. But they're never going to be in KISS again. Would we welcome Ace or Peter to jump up onstage for a song or two? Of course. Could we depend on either Ace or Peter to do a full set night after night? Not on your f—— life."
Frehley didn't take too kindly, and within a few hours of Gene's interview hitting the web, had fired off his own response.
Calling Simmons an "ass—-" "sex addict," Frehley also alleged that Simmons groped and made a pass at his wife during an event in support of his 'Vault Experiences,' prompting fans to wonder how Simmons would respond.
"The icing on the cake was when you groped my wife and propositioned her in Los Angeles at the Capitol Records building behind my back, when I was trying to help you out at one of your "Vault Experiences" which I only found out about several weeks later. She was planning on pursuing a suit against you, but I told her to call it off!"
Gene Simmons Responds
It took a while, but Gene finally responded to his former bandmate. In an interview with the L.A. Times, he gave a few brief – and surprising – words regarding the matter, lightyears away from the response everyone expected from him.
 "I'm not gonna say anything in print other than I love Ace and Peter [Criss] and I thank them forever — they're every bit as important as Paul [Stanley] and myself for launching the band. I'm not going to make any guesses of why the emotions are so volatile, but it's happened before," Simmons said simply.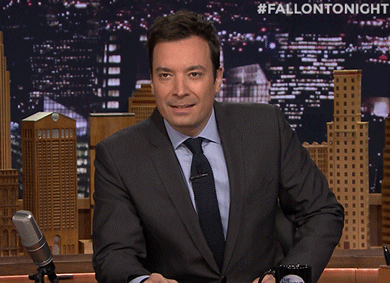 When it comes to situations regarding his former bandmates, Gene is generally never one to resist hitting back – and hard. So when he took the high road and not only expressed his love for both Ace and Peter but genuinely thanked them for their part in crafting KISS' legacy, it was more than a little surprising.
Does this mean that there's hope for these two to finally sit down and hash out their differences, once and for all so that KISS can go out with a bang deserving of a rock band of their stature?
Probably not. 
Still, though – you have to admit that this adds an interesting twist to an already intriguing turn of events!