The Original Fleetwood Mac
Metallica's lead guitarist, Kirk Hammett, has had access to some of the world's most revered instruments. In fact, the music world has it's own circle of guitar dealers. Sometimes there is an instrument so sought-after that everyone knows about it, but can't afford the inflated price. This was the case for Peter Green's 1959 Les Paul.
Founder of Fleetwood Mac, Peter Green, used the Les Paul for hits like the original "Black Magic Woman." As legendary as this whole situation already is, it gets even more surreal. Apparently, the instrument was so expensive that Hammett had to ask for Led Zeppelin's Jimmy Page for advice.
Hammett recalls, "I sent a message to Jimmy Page through a friend of mine saying, 'Jimmy, what do you think of this guitar?' And Jimmy's reaction was, 'I remember that guitar. You should absolutely buy it.'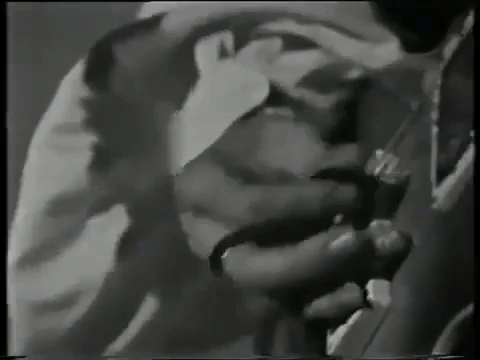 Peter Green had modified the Les Paul after listening to Eric Clapton. Green stated, "It sounded so good, I thought I'd take my bass pickup off altogether… I put it back on the wrong way around so that the poles—the pickup screws—were facing in the opposite direction."
When Hammett was visited in his London hotel room in 2014, with "Greeny" (named after Peter Green), he instantly fell in love with the inverted screws. Hammett says, "I thought to myself, 'Wow, this is not your standard Les Paul…' and I went to the middle position, because, you know, that's the revered sound, and I started ripping out, and I thought to myself, 'Holy sh*t, this is a total contradiction."
The price of the guitar was reportedly $2 million dollars- at it's peak. Hammett says that he was able to "take advantage" of a financial crisis the dealer was going through- but he won't disclose how much he paid for Greeny.  Peter Green had bought the second-hand guitar for $300.00 in the 1960s.