I'm Sure This Will Wake You Up…
---
Remember the album called Issues? Korn had a song in there where they try to wake you up, and that song is titled "Wake Up." It was released back in November 1999, but now they have found a new way to wake you up, and it's not a song — it's a COFFEE called "KORN KOFFEE."
The band is surely taking it to the next level, creating their own business and brand of coffee, but of course, they were not the first one to do it. David Ellefson of Megadeth, Charlie Benante of Anthrax, and Joey Kramer of Aerosmith, all have their own line of coffee business, and now Korn is following in their footsteps and could be counted as one of them.
"The Korn Koffee idea pretty much came up because we drink so much coffee on the road when we're touring it's good to have something to really kick you in the pants in the morning," Munky (guitarist) said in the promotional video where you can watch below. "I think fans are gonna enjoy Korn Koffee because it has a kick," he continued. "This is something that we curated and we've been working on for a while and I just think it's something that everybody can drink and enjoy."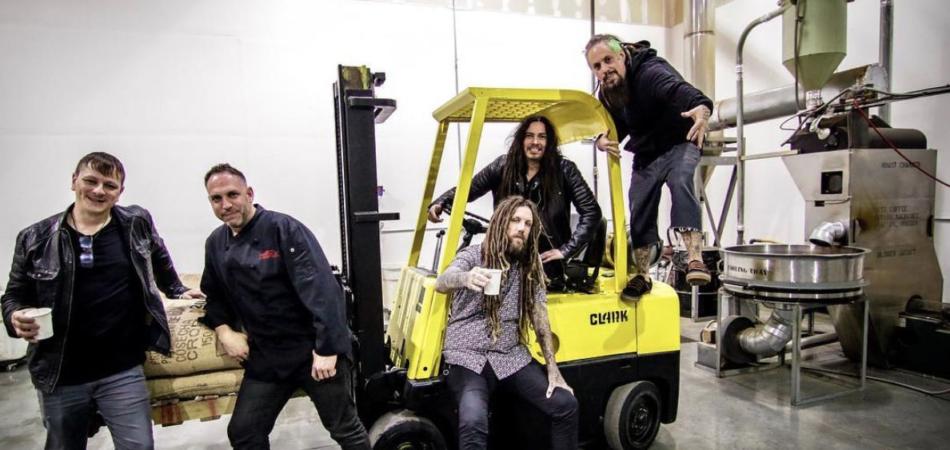 Photo Source: 

Giornalettismo
"A lot of people like super, super dark like tar tasting – it makes your eyes spin and there are certain people who really like mild coffee so we've come up with something that's right in the middle that appeals to more people," adds drummer Ray Luzier. "You can always make it stronger when you brew it but I think the general taste of it is straight up just super smooth, but yet it's bold it's definitely got some great flavor."
If you want to grab your own Korn Koffee, you can visit the band's website here.
Keep going for the promotional video below: