Almost Like The Real Thing
Days like today, when most rock fans believe the music industry to be dead- our preconceived notions can almost be a debilitating characteristic. When a modern band comes along and covers one of the best songs of all time… we hate it before we even listen to it. Maybe it's salt in the wound of a time long gone or maybe we've been traumatized by 10 too many talentless or over-shot cover songs. Yet, if you give the right band a chance– they'll bring a cover back to home… to it's real actual home.
This is the case for Norwegian band, Real Ones. Safe to say that the Canadian folk legends, The Band, are a major influence of theirs. If the Real Ones' reminiscent choice of wardrobe, whispy locks of hair, or their affinity for strings and folk roots sounds doesn't give it away- this song will.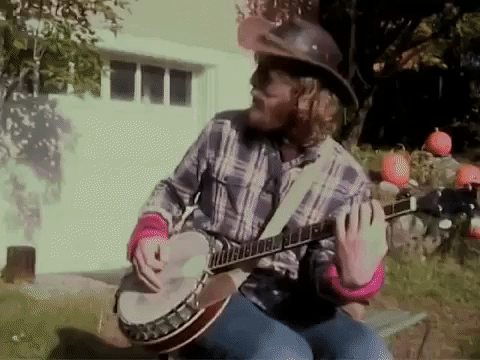 Crazy Chester followed me yeah, and he caught me in the fog
He said, "I would fix your rack, oh yeah if you'll just take Jack, my dog"
I said, "Wait a minute, Chester, you know I am a peaceful man"
He said, "That's okay, boy, won't you feed him when you can?"
It's almost every musicians right of passage to cover the biggest and heaviest songs. "The Weight," by The Band should always be one of the songs to be played loud, live, and passionately. Doesn't matter what instrument or talent bracket you're at– just play the song from your soul.
The Real Ones visited The Band's 100 acre Big Pink property in West Saugerties, NY– adjacent to Woodstock and often included as part of the town. The group is made up of 5 childhood friends from Bergen, Norway. Their harmonies are starkly beautiful and reminiscent of The Band's harmonizations that molded their sound.
The Real Ones describe themselves,
"There's the hearty, autumnal nature of warm folk, interspersed with a swirling psychedelic brood. Throw in a wave of cute three-part harmonies, and some devilishly intoxicating melodies to result in one fulfilling, head-spinning brew."
"The Weight," cover the Real Ones played truly justifies the vibe and passion originally intended. The Band would be proud. In fact around the time the cover was made, Robbie Robertson had shared the video. Check out more of the Real Ones music and fun adventures around the world on their Facebook or Website-but first listen to this…