The Album Story
Linda and Paul McCartney released Ram on Apple Records in May of 1971. The album was released in the height of the dissolution between Paul and The Beatles. Though in a sense, Paul was going through a hard break-up (with the Band) the release of the album with Linda, started a much happier time in his life- it got him through the hard times in the United Kingdom's High Court.
At first, no one liked Ram— not nearly as much as Paul did. His opinion is sort of all that matters anyway. Despite the opinions of sheep (pun intended) Ram was a commercial success. There was some integral singles on the album that changed Paul's career as a solo artist. In particular, "Uncle Albert/ Admiral Halsey" was his first #1 on his own.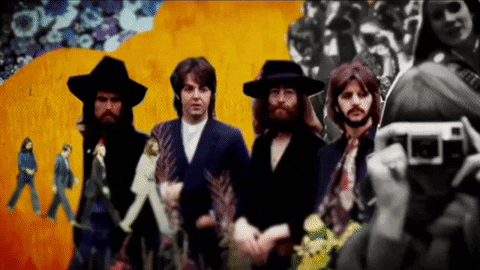 In the video for the back story of the album, Paul narrates a spectacular and touching mini- rockumentary. He explains that at the time of their travels, early in their marriage, Linda McCartney was a photographer. This gave her the freedom to visually document every journey they shared.
"The lightbulb went off one day when we realized, we could just run away- and just go to Scotland and go and hang out," Paul says of his decision to leave the troubles in the UK behind.
In Scotland, is where the McCartney's created Ram in the "bare elements" of their trip. This was McCartney's way of finding himself. During this trip, Paul also asked Linda to form a band and she agreed. This was probably the happiest time in Paul's life- with his family. Listen to the gorgeous expressions Paul shares in the video…