Dreams Really Do Come True!
I don't know what I'm doing wrong, but when I cruise through my neighborhood I don't run into rock legends – and certainly not rock legends who want to bring me onstage for that night's show. For lucky street musician Igor Sklyarov, his big moment came as a total surprise when Pink Floyd guitarist and all around rock legend David Gilmour stopped by as he played his wine glasses for a small crowd.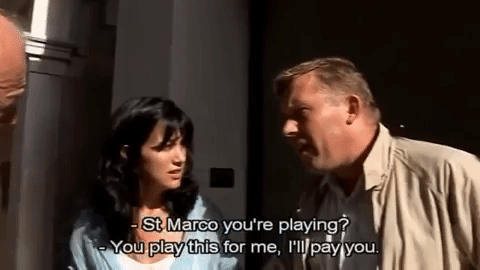 While watching, Gilmour gets a funny look on his face and turns to whisper something to his wife Polly before approaching Sklyarov to compliment his playing and before you know it, actually asks him to join him onstage that night for "Shine On You Crazy Diamond". At first, Igor doesn't seem to recognize David or understand his request; suddenly you can see the light come on when Gilmour offers to pay him for his time onstage, and Igor smiles and nods as he agrees that it's "a good idea".
In a world gone mad, we can all use a little reminder of what it looks like when dreams really do come true! Check it out in the video below and as always, enjoy!