The Caruso of Rock
Roy Kelton Orbison had the type of voice that belonged to an ostentatious rock star. His vocals ranged from baritone to tenor- it was an almost operatic sound. Yet, if you met him in person you wouldn't label him as an extrovert at all. "He was quiet, self-effacing, and remarkably polite and obliging—a product of his Southern upbringing," wrote biographer Alan Clayson. Orbison was born in 1936 and grew up in Wink, Texas. He recalls life there as "football, oil fields, oil, grease, and sand." Life was quiet there. On his sixth birthday, Roy was gifted his first guitar from his mechanic father. "I was finished, you know, for anything else," the music legend recalls.
A New Sound But The Same Roy Orbison
Realizing he could make a career out of his passion- he ditched Wink, Texas  in the late 1950s-and any plans he had of working in the oil fields. He gained success quickly and started touring in Memphis, Tennessee in the same venues as Johnny Cash and Elvis Presley. He wrote songs for the Everly Brothers end recorded "Only The Lonely," in 1960 with help from a new way of sound engineering. The new falsetto sounding Orbison became an overnight sensation. Fred Foster, the founder of Monument Records, produced another Roy Orbison hit- "Running Scared." About Orbison hitting a high natural A in the song, Foster said "He did it, and everybody looked around in amazement. Nobody had heard anything like it before."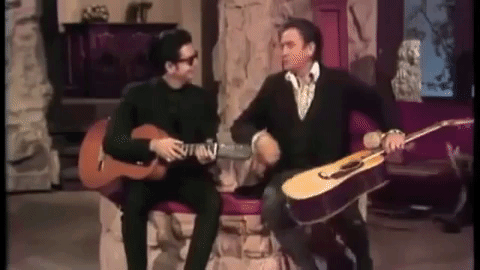 Orbison still held onto many of his childhood insecurities. His shyness was translated into a mysterious rock persona, by his new social circle. Orbison suffered from severe stage fright and the dark Wayfarer glasses helped him feel at ease during live performances. When performing with the Beatles in the early 60's, Orbison sat perfectly still as he sang through 14 encores- The Beatles were awe-struck. 
Tragedy Strikes Orbison
Roy Orbison lost his wife in a motorcylce accident in 1966 when they were riding home in Bristol, Tennessee. The depressed musician painfully worked through the grief with not much success. Widowed and a single father, Orbison went on tour in England to provide for his family. While there, his home in Tennessee had burned down- killing his two eldest sons who were inside. Johnny Cash bought the property, demolished the house, and built an orchard tree in its place. In 1978, Orbison had triple bypass surgery to save his severely clogged arteries. Orbison refused to follow his doctor's advice and continued to smoke heavily and binge eat after shows.
Lefty Wilbury
The 1970s were filled with ups and downs for Orbison. Famous musicians charted covers of his songs on the Billboard 100 and Orbison collaborated with the Eagles, Jerry Lewis, Carl Perkins, and many others. In 1988 Orbison began work with The Travelling Willbury's which included Bob Dylan, Jeff Lynne, George Harrison, and Tom Petty. Orbison dubbed himself "Lefty Wilbury" after his main inspiration Lefty Frizzell. Of Orbison's time with the Travelling Wilbury's Jeff Lynne has said, "Everybody just sat there going, 'Wow, it's Roy Orbison!'"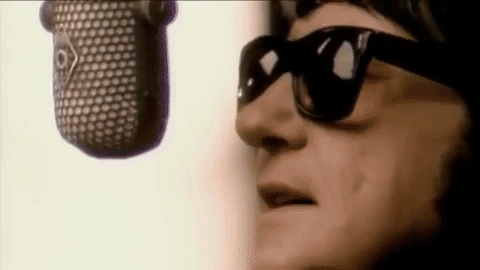 The Death of A Trail-Blazing Icon
With the revival of his career, Orbison began hectically working internationally- sometimes committing to numerous interviews a day. Unfortunately, Orbison was feeling ill-fated and had told his life-long friend, Johnny Cash, that he would feel chest pains throughout the day. Roy decided to return to Hendersonville, North Carolina for a few days of rest with his family.
On December 06, 1988 he was flying model airplanes with his sons and left to have dinner with his mother. Sometime after that, Roy Orbison died from a heart attack, at 52 years old. Orbison had accomplished major posthumous success with 2 of his albums in the Billboard top 5.