Because Why Not?
If there's one thing The Beatles are known for aside from being one of the most iconic and influential bands in history, it's creating a catalogue of songs that would end up being arguably the most covered ever. Seriously, whether it's a fellow rock band or a musician in his/her bedroom, there isn't a song by The Beatles that hasn't been covered at least a thousand times.
Here's the thing, if you can pull off a cover of one of their songs, it more or less shows that you've got some serious chops.
But here's what's risky. Putting your own twist on a one of their songs. Fans of The Beatles would call that sacrilegious. That's not to say some people don't pull it off, but it's very rare. The person who is the latest to do this is legendary guitar virtuoso Yngwie Malmsteen.
Yngwie just recently released his cover of the iconic Beatles song "While My Guitar Gently Weeps". On paper, this version is hard to imagine. Yngwie, who's known for his impeccable, lightning-fast shredding capabilities taking on a melodic ballad such as this, it's just hard to imagine.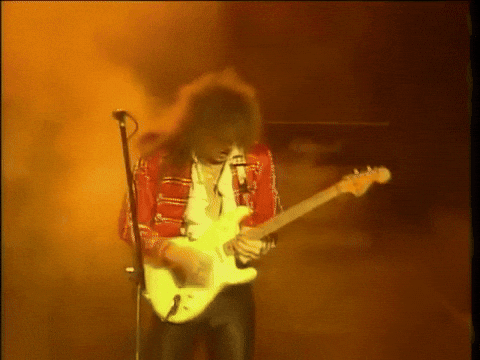 As I said before, it's difficult to tackle a song by The Beatles, let alone put your own twist on it, plus Yngwie and this song sound they're worlds apart, but I urge you to keep an open mind and not to knock it until you've heard it.
Personally, I like it. Yes, it's not the original, but that's obviously not the point. It definitely has a "Black Star" vibe to it, and I think you'll dig it. Have a listen below!