The Best Whistle Solo
Billy Joel's The Stranger was released in 1977 to a successful reception. The album showcased his songwriting and composing talents as some of the best in the business. The entire album is somewhat self-reflecting and existential. It was perfect timing given that Billy Joel was 28 when he wrote the album- a fitting age for that existential contemplation.
The title-track in particular, emulates what the entire album is about. "The Stranger" is about assuming you know someone (or yourself) but then finding out you can't rely on any of those same assumptions.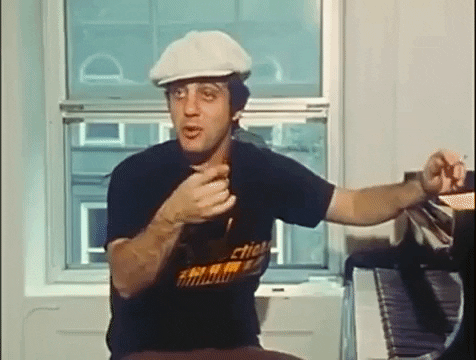 Billy Joel told 20/20 in 1980, regarding that tremendous whistle solo:
"I wrote the main portion of the song, but at the end I thought the stranger, the stranger, hmmm….something's missing, something's missing. I imagined this guy walking down a lonely street with a trench coat over her shoulder, with fog, whistling… and…" 
Joel's voice is known for it's clear sound through some heavy and emotional lyrics but his whistle might just be his best instrument- next to the piano.
Not only was the song existential but the time and place Billy Joel was living in was also going through a major change. New York City was a bit bleak in the 1970s and was experiencing a major economic recession. The youth either turned to crime or the underground music scene.
Phil Ramone helped Joel produce the album in the Big Apple and was also inspired by the crumbling metropolis. Listening to "The Stranger" you can feel reflections of the time- disaffection and the rejection of the American Dream. Using the city as a muse paid off and The Stranger ended up saving Billy Joel's career after disappointments with his previous records.
You may never understand
How the stranger is inspired
But he isn't always evil
And he isn't always wrong
Though you drown in good intentions
You will never quench the fire
You'll give in to your desire
When the stranger comes along.
The Billy Joel Band performs "The Stranger" at New York City's Carnegie Hall in 1977…