Girl, You Really Got Me
Dave and Ray Davies collaborated on "You Really Got Me." The song was and has been a great success for the Brit rock icons, The Kinks. The full version was originally six minutes long before being scaled back to 2:20. The track was included on the 1964 release of The Kinks. The song reached #1 in the UK and broke the top ten in the US at #7.
Ray Davies told Rolling Stone magazine in 2015, "I just remembered this one girl dancing. Sometimes you're so overwhelmed by the presence of another person and you can't put two words together." 
Davies later gave Q magazine a bit more detail in 2016, "I was playing a gig at a club in Piccadilly and there was a young girl in the audience who I really liked. She had beautiful lips. Thin, but not skinny. A bit similar to Françoise Hardy. Not long hair, but down to about there (points to shoulders). Long enough to put your hands through… (drifts off, wistfully)… long enough to hold. I wrote You Really Got Me for her, even though I never met her."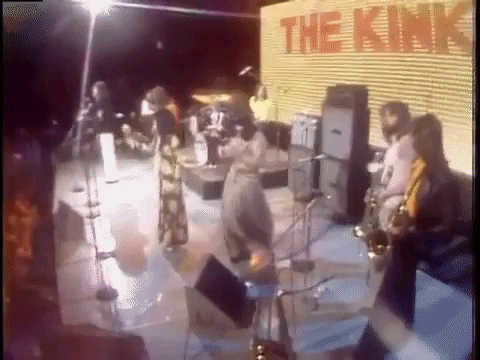 The sound of "You Really Got Me" is also sort of a signature vibe to the Kinks. A scratchy, unexpected, hyped up sound. In this song, that dirty guitar sound comes from Dave Davies innovation. He took a razor blade and slashed the cone on his amp. That "fuzz" sound is literally fuzz- it was the vibration of the fabric giving off "fuzz." 
Initially, The Kinks, hate the first recording of "You Really Got Me." It was too clean and didn't quite have the effect they were looking for. Given the context about what the song is about, it needed a raunchier more seductive quality. There was no drummer in The Kinks during the first recording. So, when they re-recorded the song their producer brought in Mick Avory. For whatever reason, the producer didn't trust Avory and only let him play the tambourine while a session musician filled in. Ultimately, Mick Avory became a permanent member of The Kinks.