The Best Jam Session Ever
Muddy Waters is a disciple of blues music. He can play and sing with equal conviction and passion. Back in 1981 he was performing live with his band in Chicago at the crowded Checkerboard Lounge. He was in fact recording his live album, Live At The Checkerboard Lounge (1981). The Rolling Stones were in town during their insane North American tour. The lads were sitting down having drinks, waiting to hopefully catch lounge founder and blues legend- Buddy Guy. The bar was packed- even the waitress was struggling to make it through all the patrons. Jagger, Ronnie Woods, Keith Richards, and Ian Stewart were enjoying the atmosphere and admiring the blues legend on stage. Muddy Waters was killing it onstage when he spots the most famous rock band in the world, The Rolling Stones.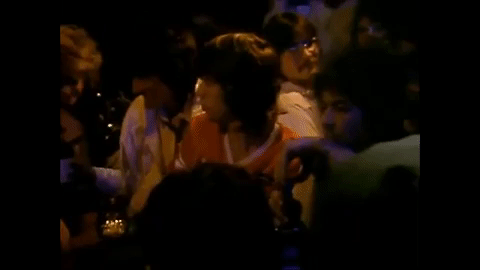 Why Don't You Come on Up Here!
Muddy Waters calls Mick Jagger up to sing for a few versus. The Rolling Stones front man enthusiastically accepts and pushes through the crowd to get live. "Baby please don't go," begins Jagger on the mic.  Between Muddy Waters deeper graveled voice and Mick Jagger's melodic singing, the song turns into a blues/rock mashup. Waters' band is keeping a steady blues beat for the classic "Baby Please Don't Go." Both bands have a strong emotional omittance that makes the song dramatic- just how it should be.
Muddy Waters shouts, "What about Keith!?"
"Yeah, what about Keith!" Jagger shouts back.
Keith gets up from his seat, cigarette in mouth, and walks over the table to the stage. He hugs the waitress on his way up and smiles gleamingly when he makes it next to the legendary Muddy Waters. Keith is given a guitar from Waters' band. The Rolling Stones guitarist tunes the guitar as quickly as possible. He then finds his rhythm with the band. After he gets into the flow of the jam- the night lights up. The Rolling Stones with Muddy Waters are the perfect sound for the Checkerboard Lounge. The intimate atmosphere and the gritty music pulled from the depths of the musicians souls made this the most epic jam session ever.