Trebek Just Can't Win
Game shows were never the same after Saturday Night Live mastermind Lorne Michaels gave the greenlight to the show's iconic Celebrity Jeopardy! sketch. One of the show's most iconic sketches, Celebrity Jeopardy! turned the well loved nightly game show into a comedic dumpster fire of epic proportions as host Alex Trebek (played by Will Ferrell) struggles to maintain his sanity and a straight face against a panel of hilarious and antagonistic 'celebrities'.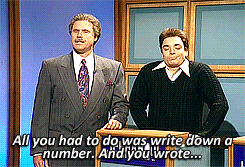 Many have graced the Celebrity Jeopardy! stage and gone up against Ferrell's Trebek, but none have proven to be quite as over the top and absolutely, ridiculously funny as the sketch's favorite villain Sean Connery, portrayed by former cast member Darrell Hammond. 
Willfully stupid and deliberately offensive when addressing Trebek, Hammond's Connery manages to be the biggest celebrity on the game show as he uses a fake Scottish accent to hurl abuse and sexual innuendo about everything from the chasteness (or lack thereof) of Trebek's mother all the way to how he managed to get one over on Trebek once again in what has got to be the most one-sided and hilarious feud you'll ever see.
In the video below, the sketch goes from zero to sixty when Connery intentionally misreads the game categories and Ferrell's Trebek ("Let's try 'The Rapists' for $20!"), to his credit, manages to hold it together while everyone else is doubled over in fits of laughter, making for one of the funniest – and most memorable – moments in Saturday Night Live history.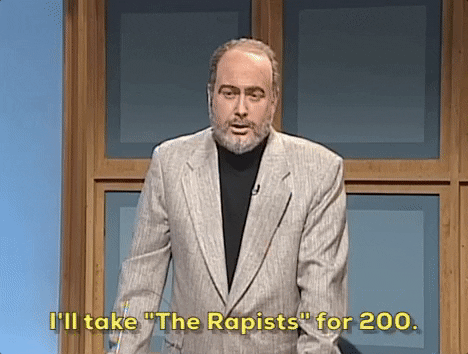 The sketch ended with the exit of both Ferrell and Hammond, but to be completely honest, there's no modern Saturday Night Live duo that could render us hysterical with laughter quite like these two!